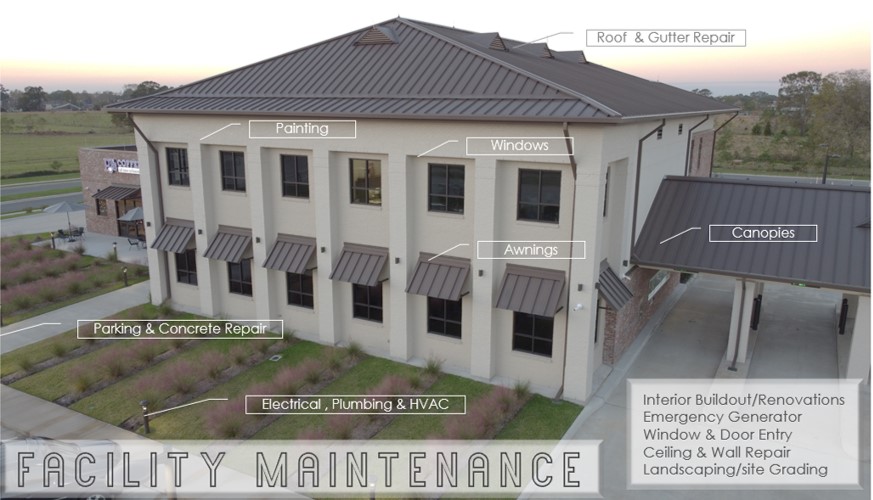 Retail / Facility Maintenance
Let ARL take care of your facility. Our experienced facility maintenance group can handle all your of facility's needs. Whether it's squeaky doors,  leaking faucets, or roof repair we are here to keep your facility running smoothly. We offer Door/Window Repair, Exterior Cleaning/Painting, Roof Repair/Replacement, Concrete/Parking Repair, Plumbing, Electrical/Lighting, Wall/Ceiling Repair, Floor Repair, Awnings, Canopies/Gutters, Signage, Emergency Generators, Drainage, and Site Grading.
Disaster Relief/ Recovery
ARL is ready and prepared to care for all of our clients' disaster/storm preparation and recovery needs. We mobilize quickly for fast response and effective recovery services. We can take care of your pre-storm boarding and sandbagging. With our Disaster Recovery team on standby, we are prepared to provide, Emergency Road Clearance, Debris Removal/Hauling, roof tarping, and demo or securing unsafe structures to your facilities. ARL understand post disaster clean-up is the most critical element in getting your business back on tract.